FBO
Welcome to the Gulf Coast's Friendliest Airport!
Calhoun Air Center is dedicated to make your experience at the Calhoun County Airport an enjoyable one. Our staff is dedicated to assist you with accommodations, transportation or repair services.
For our guaranteed price on our self serve fuel available twenty four hours a day, seven days a week check our AirNav site by clicking here. AvGas and Jet A available on our self service; Jet A also available by our full service refueler.
Calhoun Air Center soars above and beyond hospitality with the recent completion of T-hangars; we have private hangars available as well community space available for an overnight or extended stay. In addition, short term ramp space is available for free. At Calhoun County Airport there is no landing fee, just one more convenience to prove we want your business.

Our fast and friendly service will get you up
and ready to go in the fastest manner possible.
Our first class service includes:
* Computerized Flight Planning
* Newly renovated Facilities
* Pilot Lounge
* Transient Hangar Rental
* New T-Hangar Rental
* Rental Aircraft – Cessna Skyhawk 172SP with G1000 Panel and Cessna Skylane 182 S
* Rental Cars Available
* No Landing Fee
* Ramp Tie Downs
* Courtesy Car
* Tie Down Service
* Self Service Fuel available 24/7 accepting most major credit cards.
* AvGas and JetA available on self service; full service JetA is also available with our refueler.
* Helicopter Services
* Two concrete Helipads with refueling available on pads or by self service.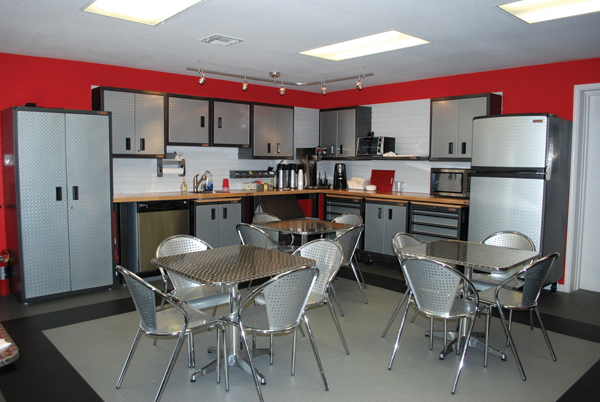 Our comfortable lobby will help you and your passengers relax in a friendly atmosphere.
* Flat screen televisions
* Fresh coffee
* Free ice
* Full refreshment center with seating
* Pilot briefing room
* Cessna Pilot Center for flight training
Let us help you with your visit to our area.
Whether you are in need of accommodations, meals or catering we are here to help you. Any special services we will be happy to assist with.
* Catering Available
* Enterprise Rental Cars
Credit Cards accepted: Visa, Mastercard, Discover, AvFuel, Multi Service, AvCard, Cessna Fuel Card and American Express.
Working to get you on your way, Calhoun Air Center provides self and full service fuel, tug service, flight planning and a friendly atmosphere.
Helicopter Services
Calhoun Air Center, LLC has commercial helicopter services available for custom packages.
Information: 2004 EC 120 HELICOPTER
The Eurocopter EC120 is the fastest and most quiet helicopter in it's class. Offering speeds up to 145kts in cruise, excellent visibility and maneuverability. This five person helicopter (including pilot) able to transport large loads and fly up to three hours per flight. With added versatility to fly in different doors-off configuration making it the perfect transport for photo and video flights, hunts, patrol and events.
QUALITY YOU CAN TRUST
Calhoun Air Center, LLC maintains each aircraft to the highest standards. All have completed annuals and inspections within the prior twelve months and are fully insured for commercial operations. Our aircraft are kept to the very highest level giving our clients the piece of mind they deserve for our services.
Pilot and Helicopter are available with a rate suitable for your request. Non-refundable deposit for first hour of $2,000 required before flight, $1,500/hour for each additional hour. All fuel, insurance and fees included. Additional charges for Pilot non-flight hourly and accommodations. Fee for organization golf ball drop raffle is $2,500. for one hundred balls.
Calhoun Air Center Welcomes New FBO Manager

Port Lavaca, Texas – Calhoun Air Center (CAC) would like to welcome our new Fixed Base Operator (FBO) Manager, Steven Plunkett. He and his wife, Breanna have a 16-month-old daughter named Emma. Originally from Spring, TX, he earned his commercial multi-engine pilot certificate from Delta Connection Academy, Houston in May, 2009. Steven graduated from Embry-Riddle Aeronautical University in May 2010 with a Bachelor of Science in Professional Aeronautics and a minor in management.
He has been interested in aviation since he was eight-years-old which stemmed from a number of pilots being in his family. He has a great-uncle and cousin who both flew for the USMC, an uncle who is a corporate pilot, and his grandfather was a private pilot. Being exposed to aviation early on was key to his passion for aviation today; he can directly relate to the kids that tour the airport and experience it for the first time. "I feel it is important for those kids who look up whenever they hear a jet fly over to know that they really can pilot one of those aircraft some day." said Steven. He thinks many people would be surprised at how accessible aviation is and that is one of the most important messages he would like to convey to the community.
He has big dreams for the airfield and would love to see more expansion, additional hangar space, and an increase in business traffic through the airport. As for the very near future, Steven plans to expand the flight school by increasing the number of students, and subsequently instructors. Aircraft is high on his priority list.
As a graduate of the United States Marine Corps' Officer Candidate School, he brings an element of leadership beyond what would be expected from having his degree alone. There he learned skills to enhance his leadership capabilities; it taught him to be calm under pressure and lead under high stress situations. It is an accomplishment that he is very proud of.
We here at CAC look forward to the future with Steven's direction and knowledge of aviation. We are currently expanding our airport facility and encourage anyone interested to meet with Steven and tour our local airport. For more information call 361-552-1228 or email fly@calhounaircenter.com.
Instrument Procedures – KPKV
NOTE: All procedures below are presented as PDF files. If you need a reader for these files, you should download the free Adobe Reader.
NOT FOR NAVIGATION. Please procure official charts for flight.
FAA instrument procedures published for use between 7 April 2011 at 0901Z and 5 May 2011 at 0900Z.
IAPs – Instrument Approach Procedures
RNAV (GPS) RWY 14 download (217KB)
VOR/DME-A download (198KB)
NOTE: Special Alternate Minimums apply download (16KB)